Online Scratch Coding Camps
Online Scratch Coding Camps is an excellent opportunity to add fun extracurricular activity to your child's holiday schedule. Here is the advanced knowledge of Scratch programming that helps your kids ages 7 – 12 to learn more advanced concepts of programming. Since this camp is 100% online, we accept kids from any country to take part.
Online Scratch Coding Camps' Packages
ONLINE SCRATCH CODING
Camps' Packages
Current Currency:
WOOCS v.2.3.4.2
PARTICIPATE AND WIN
Scholarship of Embassy.Education's Coding Camps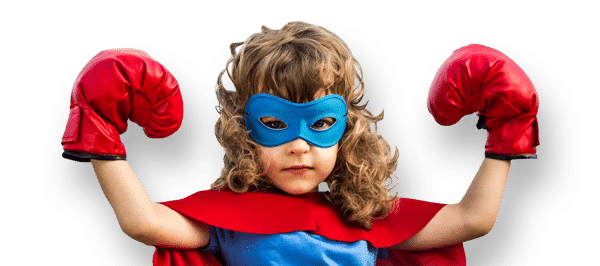 Enroll your child in an online scratch coding camp and give him/her a chance to win great prizes!
During this scratch programming camp, even beginners will be able to create few exciting projects! Teachers will assign points to all the students based on their accuracy and merit. The highest scorer in each camp will win the following prizes:

4 months of access to our platform

Full Course of your selection (35 lessons)

PRIVATELY GUIDED CREATOR CAMP
4 months of access to our platform

Full Course of your selection (35 lessons)
Tips on how to win the camp

When your child is in the online coding camp they are usually engaged one hour every morning and one hour in the late afternoon. In between, they do their coding project with the skills they have learned. During their independent time between morning and afternoon sessions its is great if you can give them some support and plan to spend at least one hour of your time each day to help them through the journey. Just one hour for an entire day! We find that kids who get this support from their parents have much higher chances of winning coding camp! Good luck!

What will the Kids Learn?
✔ Advance their knowledge in Scratch Programming
✔ Program simple and more complicated games
✔ Code simple and more complicated cartoons
✔ Learn to draw in a graphics editor
✔ Develop pattern recognition skill
✔ Problem-solving skill
✔ Logical thinking
✔ Sequencing skill
✔ Abstract thinking
✔ Creativity


What's Included?
✔ 3 DAYS online intensive camp!
✔ 3 Projects.
✔ 4 hours per day (2 hours with tutor +2 hours of practice).
✔ Professional Tutors.
✔ Choose one of four different camps: Scratch Jr, Scratch 3.0, Minecraft or Python.
✔ Competition with awesome prizes.
✔ Certificate of completion.
✔ New friends with the same interests.
✔ And good memories with a cheerful mood.


What Do You Need?
✔ A Computer/Laptop with a camera
✔ A Microphone and Mouse
✔ Zoom Application
✔ Stable Internet Connection
✔ Cheerful mood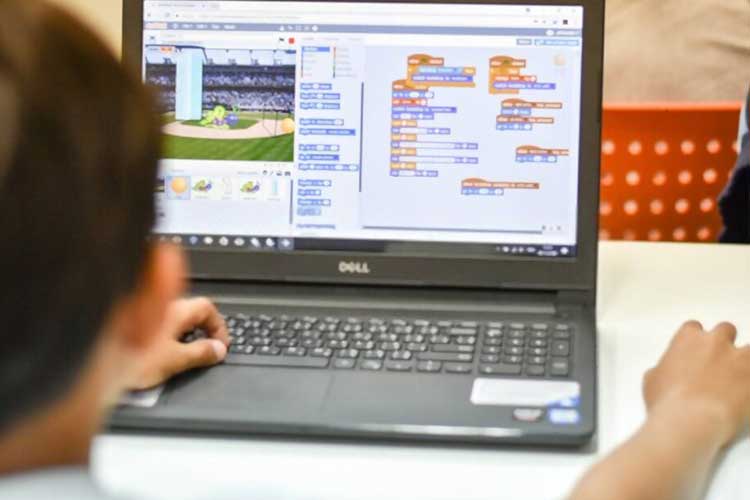 What is Scratch 3.0 Coding Course?
Online Scratch Coding Course for kids is created for older children 7-12 years old who can read and write. In this engaging course, they can create their own interactive stories, games, and great animations in an easy visual programming language. Scratch is used by millions of children around the world, both at school and at home. With Scratch, kids can create their own projects, and then share them with friends, classmates, or the global community.
Who are our online coding camp tutors?
A combination of passion and experience is what makes our online coding camps' tutors the best for bringing out the necessary programming skillsets in your kids.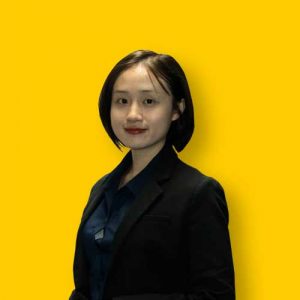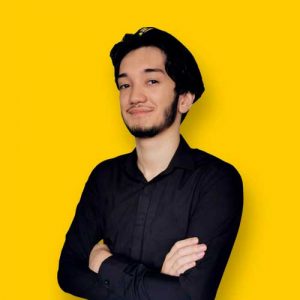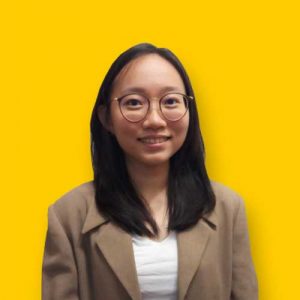 How to Participate in Online Scratch Coding Camps
WHAT PEOPLE SAY
About Our Scratch Coding Course
Scratch is great for coding!
Scratch is great for coding. My daughter's been using it for 2 years and now her sister is learning it with Embassy.Education
this course is a good way to raise curiosity about various cultures
I think it was very wise of the program creator to implement introductions to different countries in lessons. Ths is a topic that is more or less neglected in school curriculum and i, as a parent who comes from a multicultural country, think that this is a good way to raise curiosity about various cultures and nations in our children.
No wonder why it became a blast
Scratch uses blocks and is easy enough for primary school students to learn. No wonder why it became a blast.
interesting and very educational!
Your Scratch course was interesting and very educational. Thanks.
Get to Know about Our Coding Courses