13 Best Tech Gifts and STEM Toys for Kids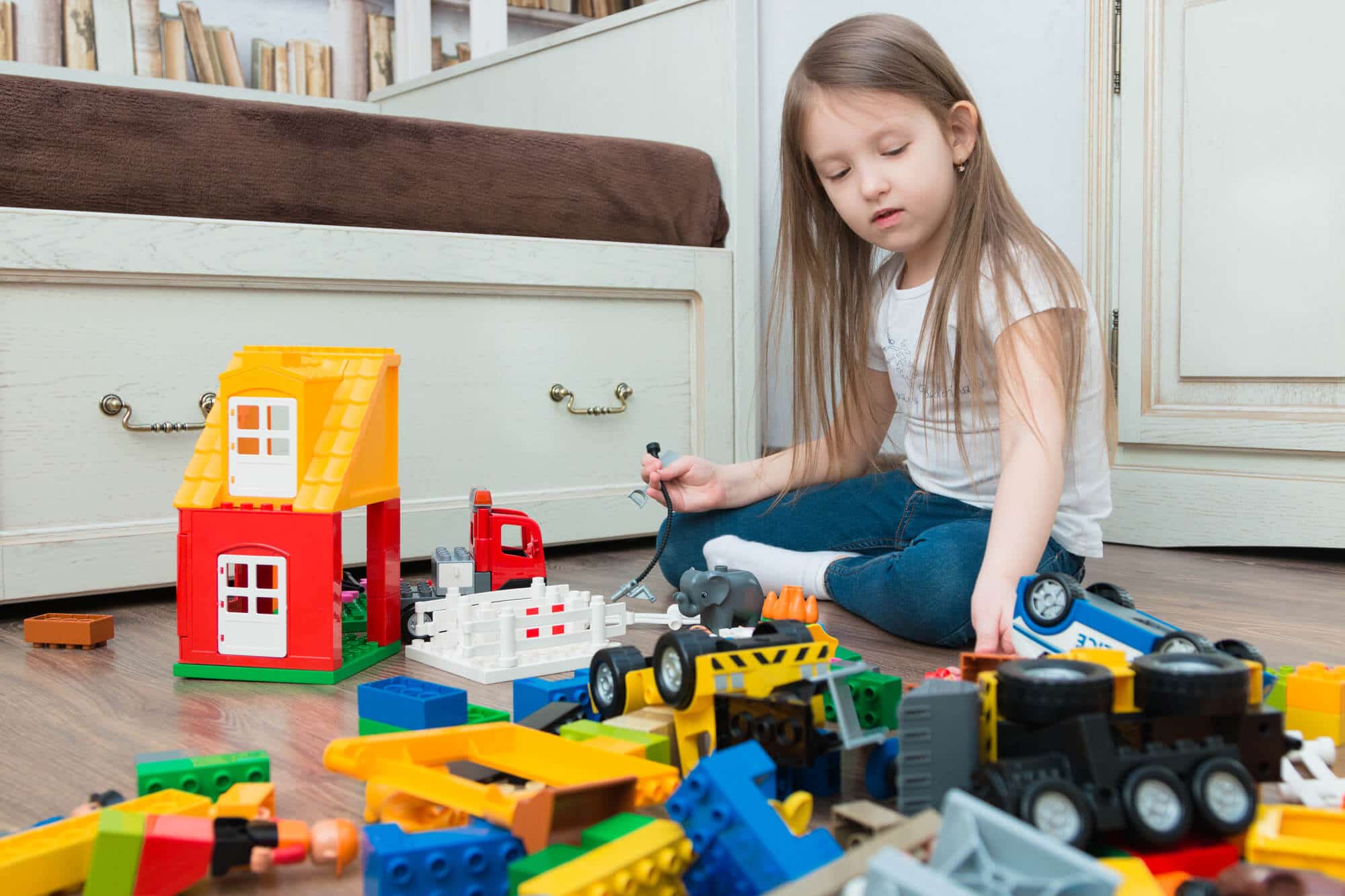 Many kids are natural-born engineers and science enthusiasts even without using the best STEM toys and tech gifts for kids. Others may need a little more encouragement to develop STEM skills. This is exactly what the best tech gifts and STEM toys for kids do. We have gathered a number of the best STEM toys and tech gifts for kids to minimize the trouble of finding them.
Number 1 to 3 are dedicated to Robot Kits.
4 & 12: Coding Skills
Number 5: Science
Number 8: Agriculture
6-7-9-10-11: Engineering
1. Lego Robot Inventor
Suitable for: 10+
Develops: Building and engineering skills, Coding Skills, Creativity
We begin our list of the best tech gifts with a rather expensive STEM toy (almost 500$) that absolutely shines out. Like other toys from the Mindstorm series, it's a mixture of lego blocks and programmable robotic components. The kit comes with almost 1000 pieces (949). A light & color sensor, an intelligent hub (the brain to drive robots), a distance sensor, four motors, and interconnecting plastic rods and parts (Lego Technic pieces) to build 5 different robots; Charlie, Tricky, Blast, M.V.P, and Gelo. Each robot has different characteristics ranging from rolling around to firing plastic projectiles (based on how they're programmed) and takes a couple of hours for attachment. Like all the best STEM toys from the Mindstorm series, kids can build their own robotic creations with these tools and don't need to limit themselves to make the mentioned robots.
The intelligent hub is the most amazing part of this STEM toy for kids. Children can load different programs onto the hub to execute commands and power their robots. It comes with 6 input/output ports, a speaker, a six-axis gyro/accelerometer, and a five-by-five LED matrix. The hub and all robots built with it can be controlled via Bluetooth with the Lego Mindstorms Robot Inventor app available for Windows 10, macOS, Android, and iOS. The app also supports Scratch block-based coding language and Python.
For those kids who know how to code in Scratch or Python, this would be the dreamiest tech gift among all the best STEM gifts. If your beloved kid can't code but is fond of robots, we suggest you enroll them in our Scratch course. When they finish this course they become confident enough to start programming robots.
2. LEGO Boost Creative Toolbox 17101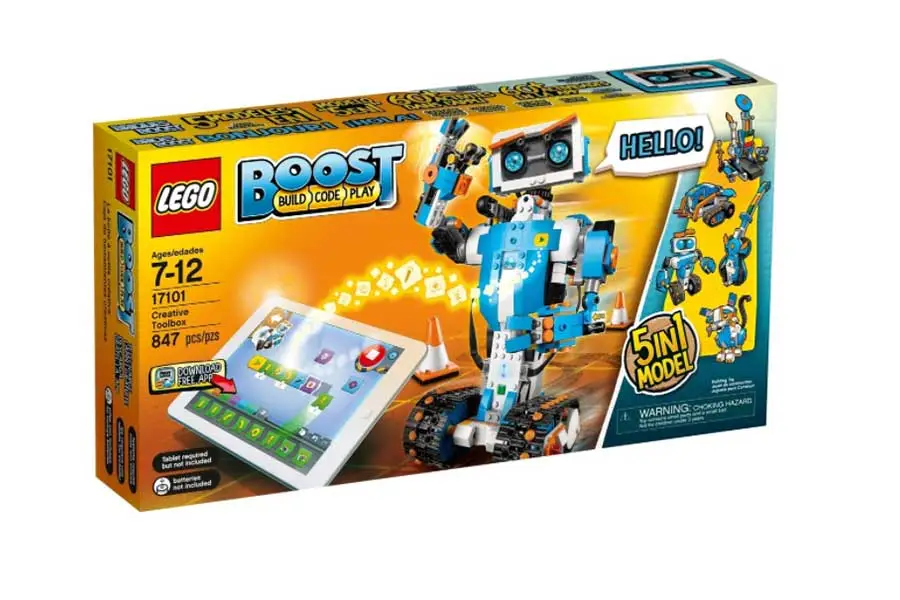 Suitable for: 7-12
Develops: Coding skills, problem-solving, imagination
The second STEM toy on our list of the best tech gifts and STEM toys for kids is LEGO Boost Creative Toolbox. The set comes with 847 pieces that enable your 7+ builder to create 5 different models (a musical instrument, a cat robot that purrs and plays, an automated production line for manufacturing miniature LEGO models, a versatile rover, and Vernie the Robot that talks and moves). A fun way to practice coding, engineering, and robotics.
3. Programmable Crocodile Robot Coko by Clementoni
Suitable for: 3+
Develops: Creativity, Imagination, Basic programming concepts, Ability to understand cause & effect relationship
This is one of the best tech gifts for younger kids among all robot kits. Its cute appearance, ability to swim, sleep, creating fun sounds, and eating special food is what make it distinguished. It comes with 15 command pieces to position on the back of the crocodile, 1 magnetic haunch, and instructions.
4. Embassy.Education's Coding Gift Certificate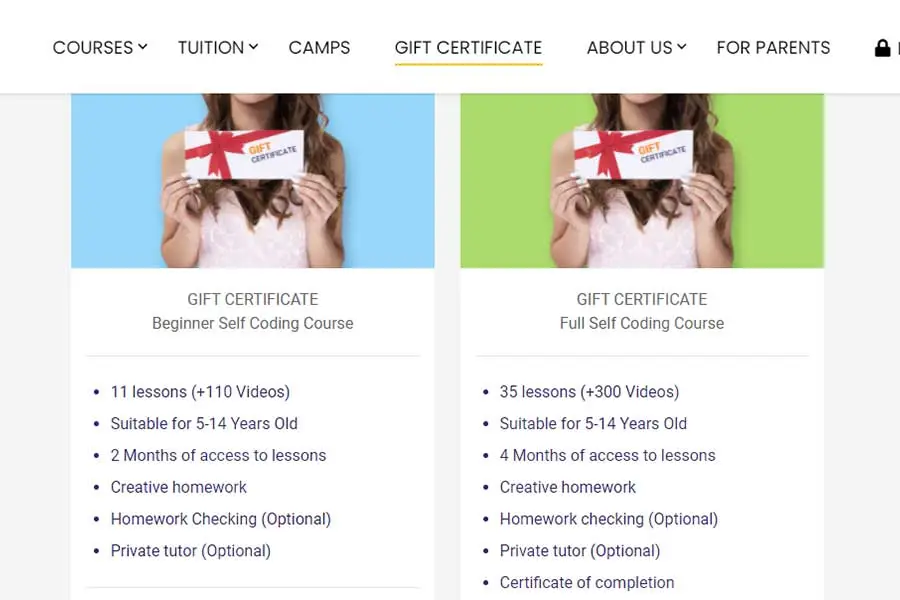 Suitable for: 5+
Develops: Coding skills, Soft skills
Up to here, 2 of our best STEM toys and tech gifts for kids require basic coding skills. If your beloved child is deprived of this must-have 21st-century skill, it's time to consider a way to teach them. We have a special coding gift certificate for kids aged 5-14. Our coding courses for kids are delivered in 5 different coding platforms and languages: ScratchJr, Scratch 3.0, Minecraft, Roblox, and Python. We also have a 3D modeling design course with Tinkercad for kids who are into engineering and architecture.
5. MEL Chemistry sets
Suitable for: 10-14
Develops: A love for chemistry, Independent work
This is perhaps one of the best STEM toys for kids who are in love with chemistry (or kids who don't know it yet!). MEL Chemistry Sets is what The Guardian calls "real chemistry in action." The starter kit comes with a free VR headset and free chemistry lessons in VR with ingredients, equipment, and instructions. All the experiments are safe to conduct and each monthly set contains 2 or 3 experiments and enough reagents to do them at least 2 times.
The only downside is that the monthly subscription is a bit pricey and there's no refill of a specific reagent (you have to buy a complete set of the entire chemical substance they sell).
6. Snap Circuits My Home Plus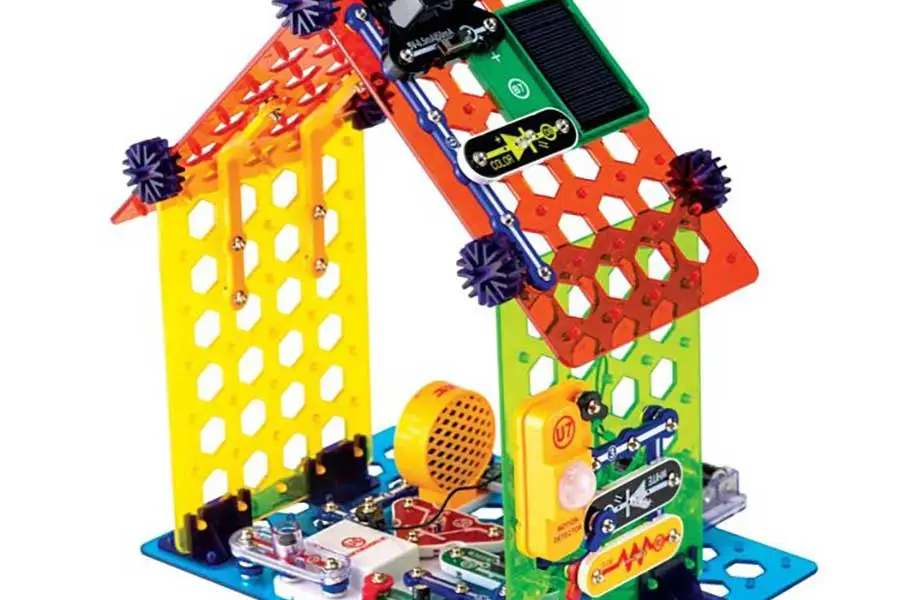 Suitable for: 8+
Develops: Problem Solving, Curiosity, Basic knowledge of electrical engineering
This award-winning STEM toy is one of the best tech gifts for curious kids who are constantly asking questions about their surroundings. It teaches everything that a kid needs to know about how power gets to a house, travels the walls, and turns on devices. This STEM toy also teaches the fundamentals of electricity, electric circuits, and how to build them.
The set contains 70 parts including resistors, transistors, a LED lamp, solar cells, IC modules, slide and press switches, detailed instructions to build 53 different STEM projects, and more.
7. Snap Circuits LIGHT
Suitable for: 8+
Develops: Curiosity, Basic knowledge of electrical engineering
Among all the best STEM gifts for kids on our list, Snap Circuits LIGHT and Snap Circuits My Home Plus are dedicated to electrical engineering enthusiasts. If you want to give your child a hands-on introduction to electronics this set is a good starting point.
With 55 real color-coded circuit components and easy to complex instructions, kids can do 175 STEM projects on their own. All the circuits that kids build with these components work like real ones. The highlight of this set is the color-changing LED that changes its color by music.
8. Power Tech Hydrolab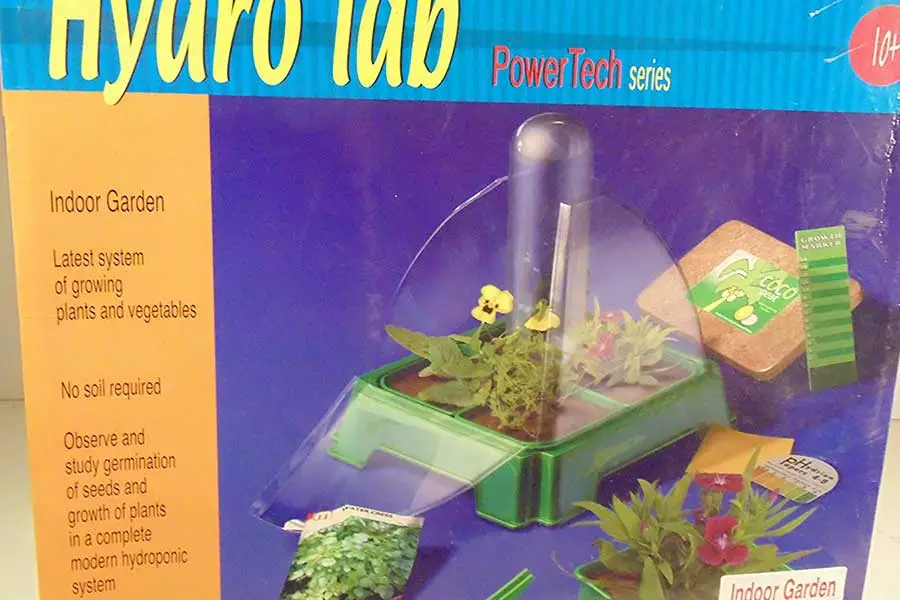 Suitable for: 10+
Develops: Basic knowledge of agriculture
If you're looking for the best STEM gifts below 50$, Hydrolab from Power Tech Series is an ideal choice. It has a complete hydroponic system (a system where plants grow in a nutrient solution instead of soil) that allows kids to observe the germination of seeds and the growth of plants. The kit comes with a fertilizer tank, bedding for cultivating seeds, and four planting trays.
9. STEM Mechanics Levers and Linkages
Suitable for: 8-15 years
Develops: Basic knowledge of mechanical engineering
The easiest way to help kids learn complex concepts is through the best tech gifts you can give them. STEM Mechanics Levers and Linkages Set helps children understand how levers increase an applied force and change the motion direction. It has all the components that kids need to build 16 different models including a seesaw, a wheelbarrow, a pantograph, a weight scale, and 2 different types of linkages.
Take a look at our Tinkercad 3D Modeling & Design Course where kids learn to design all of these things and print them out with 3D printers.
10. LEGO Education Toys Simple and Powered Machine Set
Suitable for: 8+, Kids who can't code
Develops: Engineering skills
If you're searching for the best STEM toys and tech gifts but are not quite interested in robots, you may like this Powered Machine Set better. Ideal for exploring motor-powered machines, gearing mechanisms, and teaching basic mechanics to children as it comes with special books to help kids build 18 main and 10 principle models. These books are labeled as A and B to let kids work in pairs. Each kid gets to build a separate portion of the final model and then they assemble the whole creation together. A brilliant solution to avoid fighting over who does what! There are also special activity packs with lesson plans that you can purchase separately and change this activity to something more formal.
11. Piper Computer Kit 2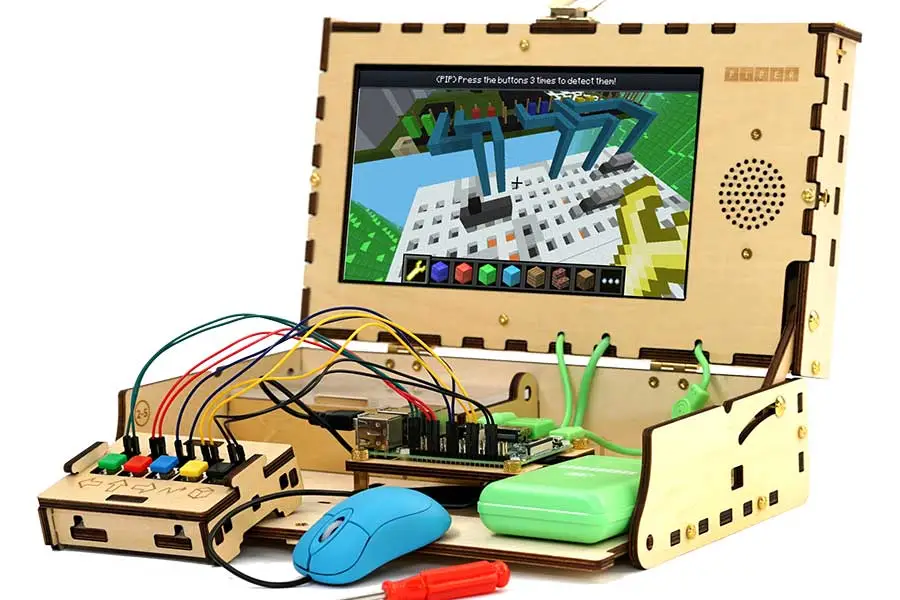 Suitable for: 8+
Develops: Creativity, Problem-solving, Engineering
The award-winning Piper Computer kid contains everything that kids need to build their own functioning computer. 1GB RAM, 1.2 GHz Quad-Core 64 bit CPU, 9" LCD display, 7800 mAh rechargeable battery with a Micro USB charging cable, and integrated speaker are just a few things you can find in this kit. This is one of the best STEM toys for kids to encourage them to learn about circuits, coding, and engineering if you can afford its price (around 200$).
12. LittleBits Code Kit
Suitable for: 8+
Develops: Creativity, Problem-solving, Engineering
Given 4 stars by PCmag, LittleBits code Kit is one of the best tech gifts you can give to any techy kid. ّIn this kit, bits are small color-coded devices that connect magnetically and represent a function: input/output, power, or logic. Kids can snap these bits together to build programmable devices which they can code with Google Blockly—a Scratch-like coding platform.
13. Monthly STEM Subscription
Suitable for: 3+ (Depends on what you choose)
Develops: Creativity, Problem-solving, Engineering, Curiosity, STEM Skills
Looking for something that engages kids longer? Try one of the monthly STEM subscriptions. You can choose among monthly science kits, coding lessons, or other kinds of STEM subscription boxes such as DIY and engineering projects.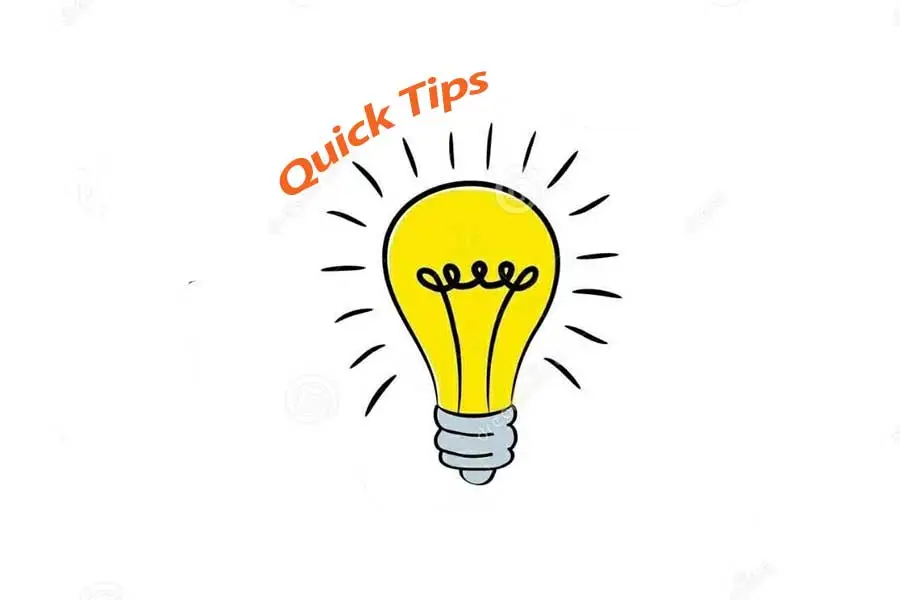 Tips to consider when buying Tech gifts and STEM toys for kids
Age: Always buy age-appropriate STEM toys that are in line with your child's skill level. Otherwise, it will discourage the kid from playing with it.
Use: Look for something that the child can play with several times instead of a one-time-only thing.
Instructions: Does it come with clear instructions and a manual or leave kids on their own with no clue? The best tech gifts come with clear instructions and interesting challenges.
Additional Requirements: Buy something that saves you the trouble of searching for additional requirements. For example, a circuit kit needs batteries, sensors, lights, etc. If you need to buy this stuff yourself the kit probably isn't worth buying.
Safety: Little kids can choke on small components. Always look at the manufacturer's suggested age group. In addition, look for something that needs minimal adult supervision.

The list of the best tech gifts and STEM toys doesn't end here. There are numerous Robot Kits, Electronic Circuits, Building Kits, Science Kits, Computers, Programming Kits, and so on. No matter what kinds of STEM toys you buy for your kids, plan some time to spend with them to see the results of their work or even help them out in the building process, even though they're smart enough to do the whole thing alone.
Editor: Michael Mitryakov | Writer: Negin
Did you Like this article? Hit the button :)