120 Holiday and After-school Activities for Your Kids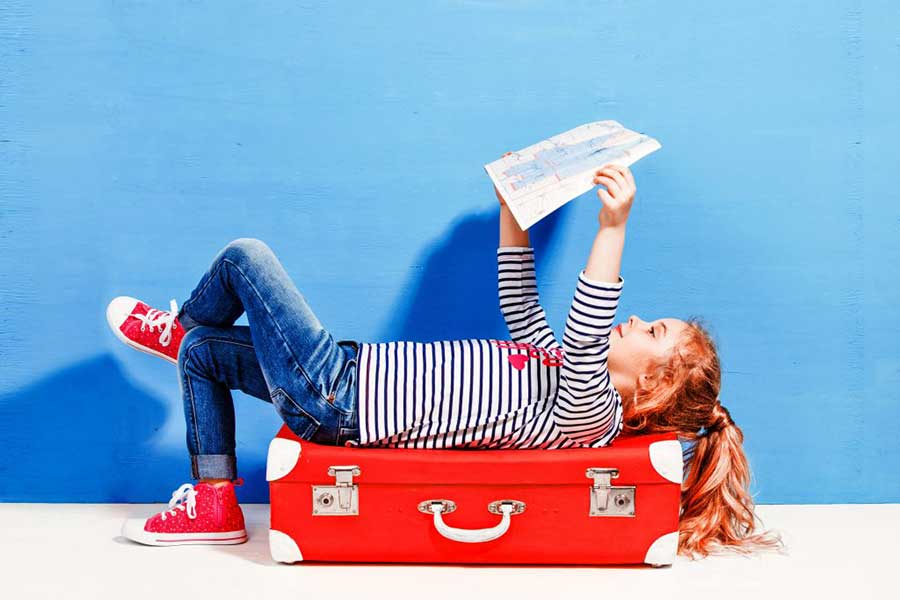 These holiday and after-school activities for kids can create fun and memorable moments for both you and your children. All of these holiday school break activities for kids are budget-friendly or even cost no money!
Things to do at home with kids on holidays
---
1. Play soccer with balloons
Blow a balloon and play soccer at home. A balloon is lighter and doesn't damage anything.
2. Make pizza dough
Follow a no-knead no rise pizza dough recipe and let your kids top the pizza with their favorite toppings. The recipe doesn't take much time and is excellent as an after-school activity. By doing this, children learn some basic cooking skills. It's also a fun way to get them to know how much time and effort it takes for a parent to cook a meal!
3. Hold a master chef competition
Another amazing holiday and after-school activity for kids that you can repeat once in a while is to hold a master chef competition. Give them 5 minutes and some ingredients to make mini sandwiches. Taste their food and give them points!
4. Hold a cup stacking contest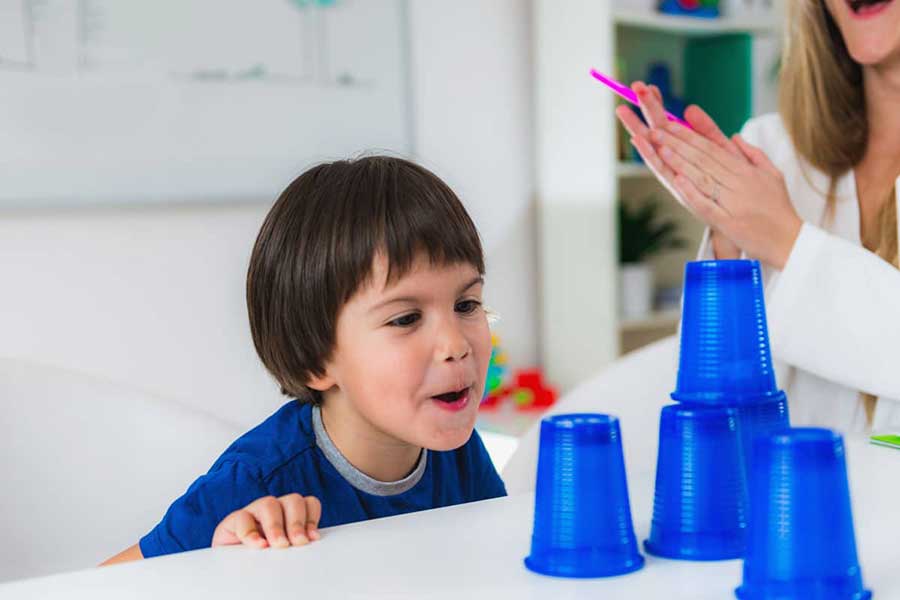 Give kids plenty of paper cups and have children stack them in pyramids of 10 cups in 3 minutes. The first player who finishes is the winner.
5. Hold balloon and paper cup contest
Draw a line with duct tape on one side of the table and put a paper cup on the other side. Give your kid a balloon to blow and have him use its escaping air to send the cup off the line.
6. Pop balloons with nerf guns
Another after-school activity for kids that is full of fun but involves a bit of noise! Blow 5 balloons (or as many as you want) for each kid and give them a nerf gun to pop them. The winner is the player who's done it in less time. This activity is particularly fun in the yard or on a lawn during a sunny day.
Variation: If you have more than one nerf gun give them 30 seconds. The winner is the one who has popped more balloons.
7. Balloon spoon race
This holiday activity for kids is just like the old egg and spoon race but with a balloon of course! Apply duct tape on the two sides of the living room floor as your endpoint and start point. Give each player a spoon to hold in their hand (or mouth!) and a balloon. They should balance the balloon on their spoon toward the finishing line.
Variation: Use a small ball or a boiled egg if balancing a balloon is hard for your kids.
8. Play balloon tennis with paper plates
Stick a popsicle craft stick onto the back of a paper plate with sticky tape. Voila! You have a paper tennis racket! Make another and use a balloon instead of a tennis ball.
9. Give children spot the difference pictures/puzzles
A perfect school break activity when you want some peace and quiet! You can find some printable sheets online or just use a tablet.
10. Solve a Sudoku puzzle
Sudoku is a mind-boggling activity that helps children's brain development. Find more of these holiday break activities here.
11. Do simple science experiments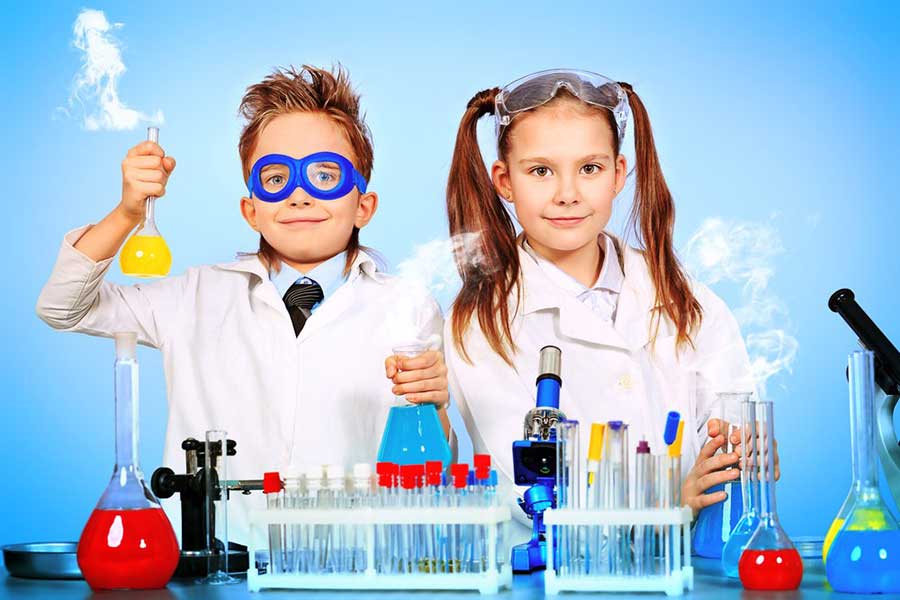 Doing STEM after-school activities for kids is a great way to encourage children to get into science. Start with the materials you already have at home, and then you can do a bit more complicated experiments. Never let your kids do science experiments without adult supervision.
Make a volcano: Drop 10 mentos at the same time in a Coke bottle and move away as soon as you can. Better to do it in the yard to avoid making a mess!
12. Buy kids' audiobooks and listen together
Listening to narratives fosters imagination in children and it improves kids' concentration. Besides, this is a great way for kids with reading difficulties. Enjoy a lazy afternoon listening to one together or have them listen by themselves while doing something else, like cleaning their room for example.
13. Gardening ( Make a terrarium at home)
Any type of gardening is always a great bonding activity for school holidays with kids. Those who have the garden will always find things to take care of, and those who live in apartments can always have another potted flower or use this example: Pick a jar and line it with some pebbles or seashells. Put a layer of dried moss at the top and then add some potting soil. Decorate as you wish. You can also go for herbs like parsley and thyme that are compatible to grow and edible!
14. Paint on stones
Buy some craft rocks and paint them together. You can find them online or in your local gardening/hardware store. This holiday activity for kids is best for the time you're visiting a local lake or sea where you can find plenty of beautiful stones.
15. Play hide and seek indoors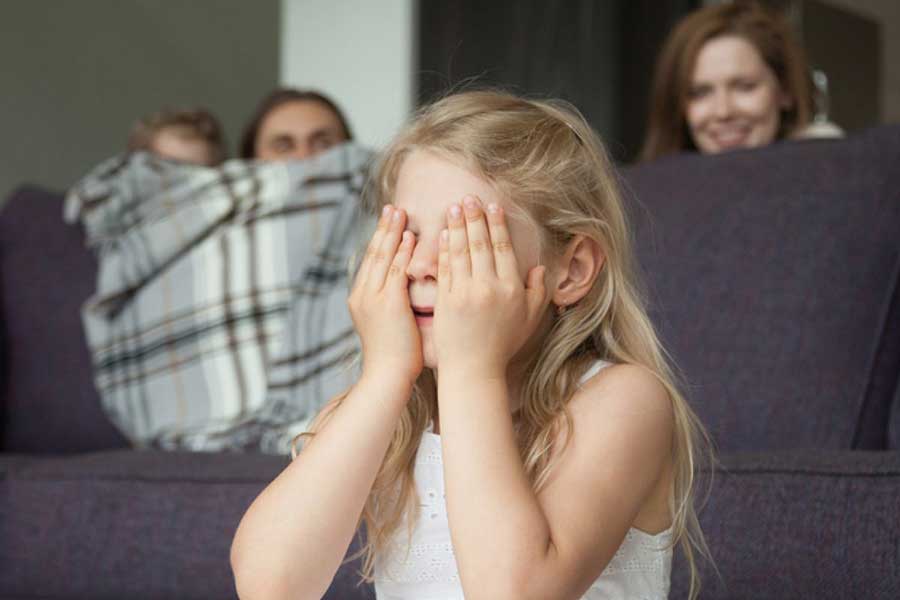 We believe that everyone knows this game but we do not want this great weekend activity with kids to stay forgotten. To make it difficult, leave fewer lights at home and play in the dark if it's too easy to find each other in a house!
16. Play board games
Find an age-appropriate board game and make it into a family thing. Maybe you're looking for a more complicated after-school activity for kids? Go for chess; it improves concentration, memory, decision making, and logical thinking. If your kid is above 7 years of age we can also suggest Dixit as a great game for developing imagination.
17. Play Cards
One of the oldest pastime holiday activities for kids and adults alike! A great way of spending quality time together, having conversations while following a strategy, and monitoring other players' moves!
18. Make a family tree
Take a pair of scissors, some cardboard, glue, and colored pencils. Cut a shape of a trunk with branches out of cardboard and glue some paper leaves with the name of your family members and grandparents. This will be a great moment to tell your children stories about their great grandparents and what they were like.
19. Make a birdhouse out of sticks
Get crafty and make a simple birdhouse out of popsicle sticks as one of your school break activities for kids. Follow these instructions:
The roof of your birdhouse needs to be as long as one popsicle stick.
Line them up and glue them together from the sides. Make 3 of them. One of them is the floor and the two others should be glued together to make an inverted V shape. This one is your ceiling.
Glue four sticks from the corners to make a square. Repeat this step six times. These squares are the walls of the birdhouse. Put them on top of each other and glue every one of them to the below square.
Take the floor and glue the walls on it.
Take four sticks and cut the heads of one side of each. Glue them like columns on the four corners of the floor (inside the walls). If it seems shaky, double the sticks and glue each two together.
Glue the ceiling on the top of the columns.
Hang it with a ribbon wherever you want!
20. Do clay crafts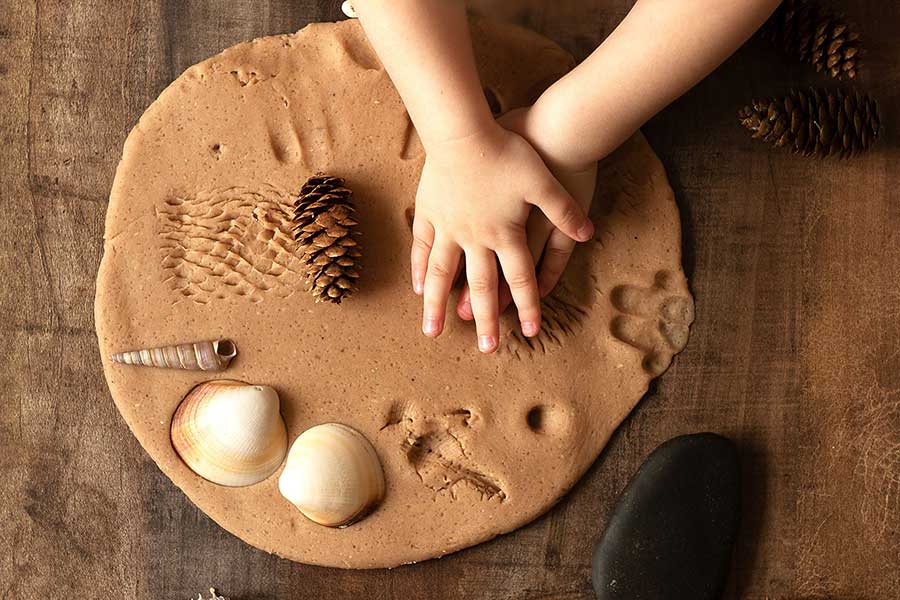 Holiday activities for kids are supposed to be fun! Right? Let kids decide for themselves what to make. If they ran out of ideas, give them a project to finish over time. For example, ask them to model an entire kitchen!
21. Play Pictionary (picture dictionary)
Turn this party game into a fun school break activity for kids! It's very similar to playing charades but it involves drawing. Make some cards with the name of different objects, animals… Divide the children into two teams with equal members and ask them to choose an artist. Flip a coin to decide who goes first. Shuffle the cards and ask the artist of the first team to pick a card without seeing it.
The artist sketches the picture of the card s/he has picked.
His/Her team members should guess the word within a specified time.
If they don't guess it right the other team gets a point.
Each time a new artist should sketch the word.
The winner is the team who reaches the scoring goal (10 points) first.
22. Make a farm out of cardboard
A cheap school break activity for kids is to have them make an entire farm out of cardboard with the help of scissors and tape.
23. Keep a journal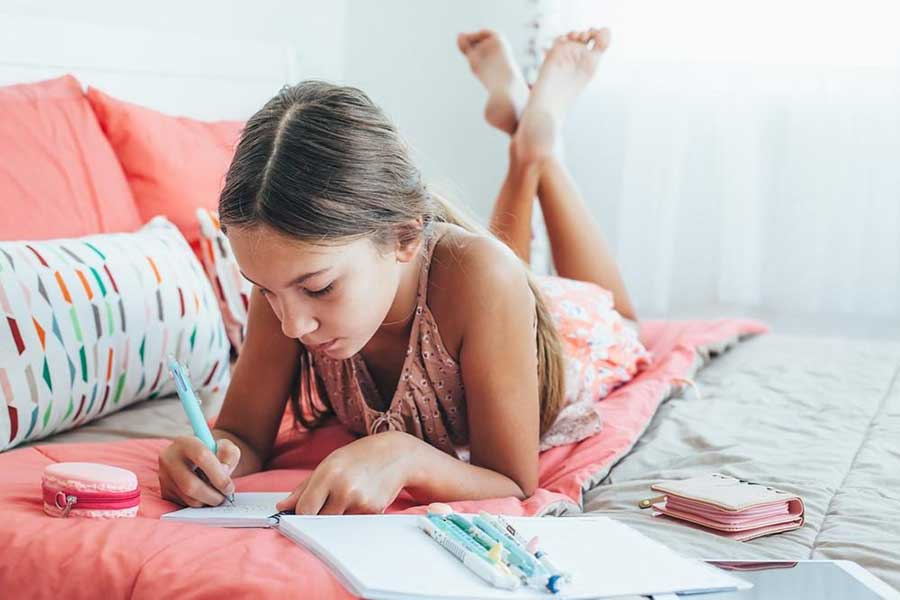 What's going on? Ask them to write down the activities they've done during the school holidays. This encourages them to process their feelings and improves their writing skills.
24. Make handmade soap and candle
Make your own unique soap bars and candles and give them as gifts to your special friends.
25. Draw a comic strip
Turn your family members into comic characters and tell a story! Start with three frames and simple drawings to see where it goes!
26. Make a blanket fort in the living room
Pick some chairs for the frame, a light blanket, sheets, and plenty of soft pillows. Kids love reading or playing in a fort.
27. Make a home movie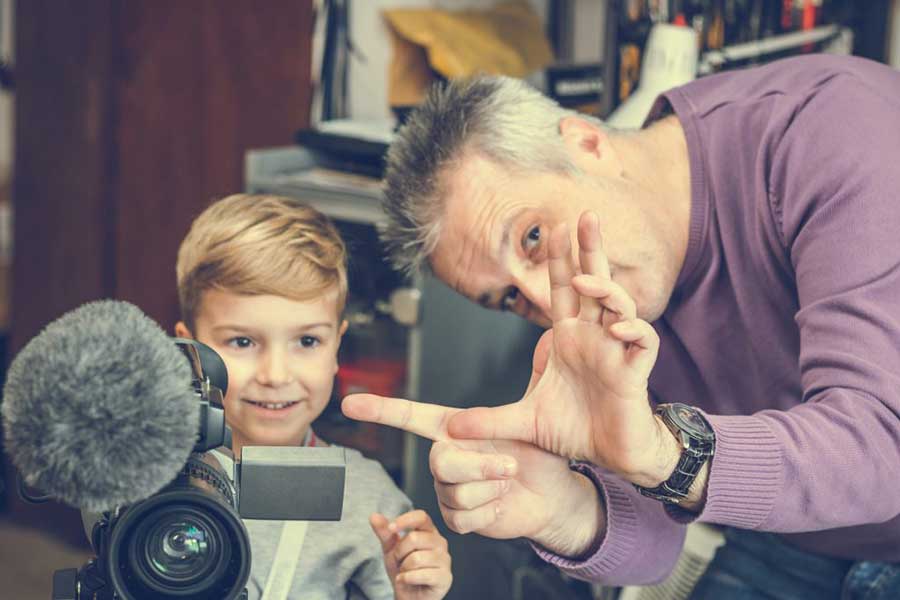 Steven Spielberg made his first movie when he was only 11 years old! Find a movie editing app and give your kid your smartphone to film a day in the house. This year's school holiday activity for your child will never be forgotten as you will watch that tape many years after.
28. Make a stop motion animation with kids' toys
More interested in photography? Have your kids make a story with their toys and take a photo of every scene. Turn it into a stop motion animation with the help of stop motion apps. These kinds of after-school activities foster your kids' artistic side and make them learn a new skill.
29. Make chocolate mud bars
Melt some chocolate and make your own unique chocolate bars with nuts and fruits you like.
30. Make popsicles
Making popsicles is a brilliant school break activity for kids when it's hot outside. Buy some mold and fill them with fresh juice, fruit puree, and yogurt. Put a stick in the center of each mold and freeze overnight. Take it out in the morning and enjoy your holiday together!
31. Build paper airplanes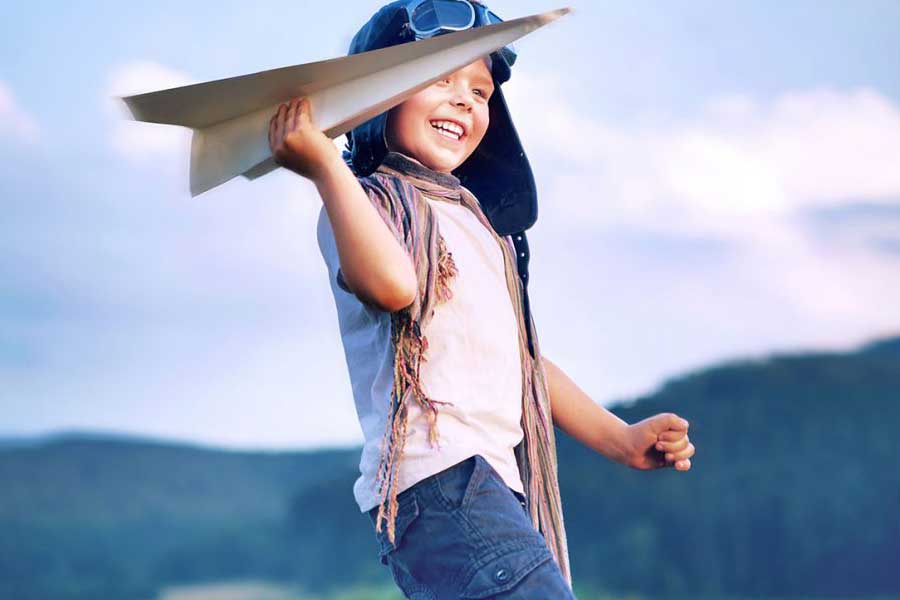 Make paper airplanes and hold a competition. Whose airplane goes farther? Did you know that there are at least 10 ways to make a paper airplane? You can refer to YouTube to find how to make a whole fleet. Don't forget to visit our channel when you are there 🙂
32. Play "Simon says"
Choose a leader by rolling a die (or any other way). The children obey the leader's orders if it starts with "Simon says", otherwise they're out. For example, "Simon says, touch your nose." Really a great and fun game for your after-school afternoon activity with kids.
33. Make a toy fishing pole
Make some little cardboard fish and paint them as you like. Glue some magnet disks on their tails or for their eyes. Find a long stick to use as the fishing pole. Draw a hook on cardboard, cut it, and glue a magnet on it. Attach it to the stick with a yarn.
34. Teach kids how to make lemonade
We put some after-school activities for kids on this list to remind you to teach basic life skills to your children! Have them squeeze 6 fresh lemons, mix with one and a quarter cup sugar, and 6 cups of water. Enjoy!
35. Paint on canvas with hands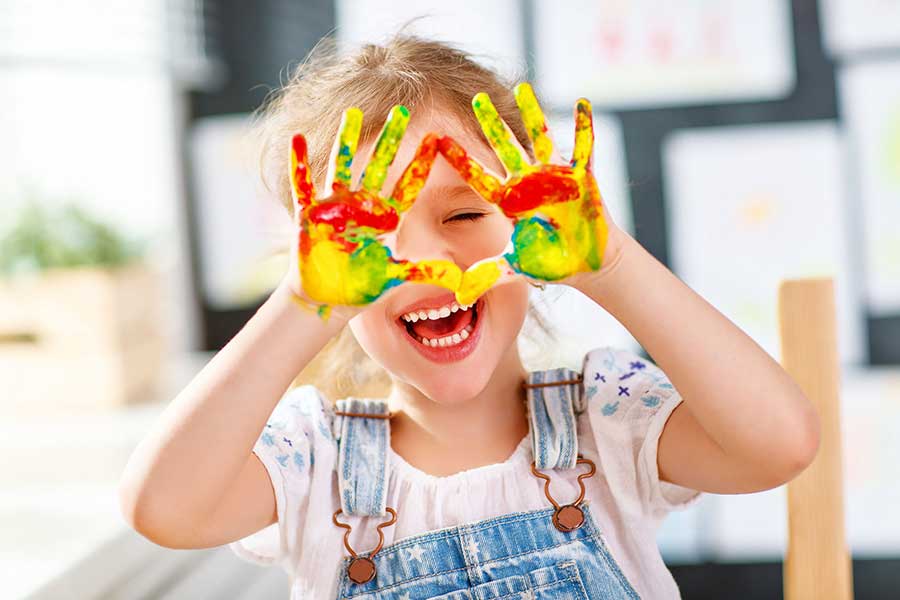 Put your hands on safe non-toxic paint and draw something together on canvas.
36. Practice magic tricks
Learning magic tricks as a school break activity for kids builds confidence in children and improves their social skills. Find 13 easy magic tricks here.
37. Create an obstacle course
Turn your living room into an obstacle course. Use red duct tape, ribbon, balloons, and hula hoops to build a laser maze, tunnel, or lava fields.
38. Decorate a styrofoam cake
Not in the mood for baking a real cake? Did you know that inexperienced bakers practice cake decoration techniques on styrofoam cakes? Give kids round foam as a fake cake and some buttercream to improve their decoration skills for the next time you want to make a real cake.
39. Play a puppet show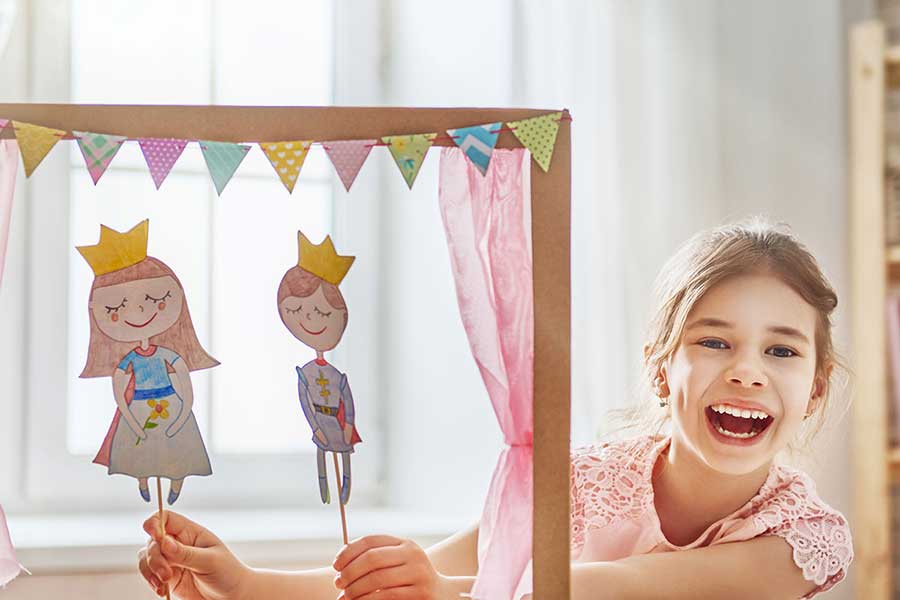 Puppet playing is a great holiday activity for kids that encourages children's' imagination and creativity. Grab some popcorn and enjoy their show!
40. Play dress-up
Most little girls love to imitate their mothers. Let them put on and take off their clothes and match their outfits the way they want. They can also make new costumes out of their old clothes and change themselves into cartoon characters with simple objects you have at home.
41. Try nail art designs
Another school break activity for kids that girls will love. Start with simple polka dot designs and go for hello kitty and harder designs later.
42. Paint each other's faces
Painting or applying make up on someone's face improves kids' mobility skills as well as their creativity. Change each other into superheroes, animals, fairy… with the help of safe washable face paint pens.
43. Play mini-golf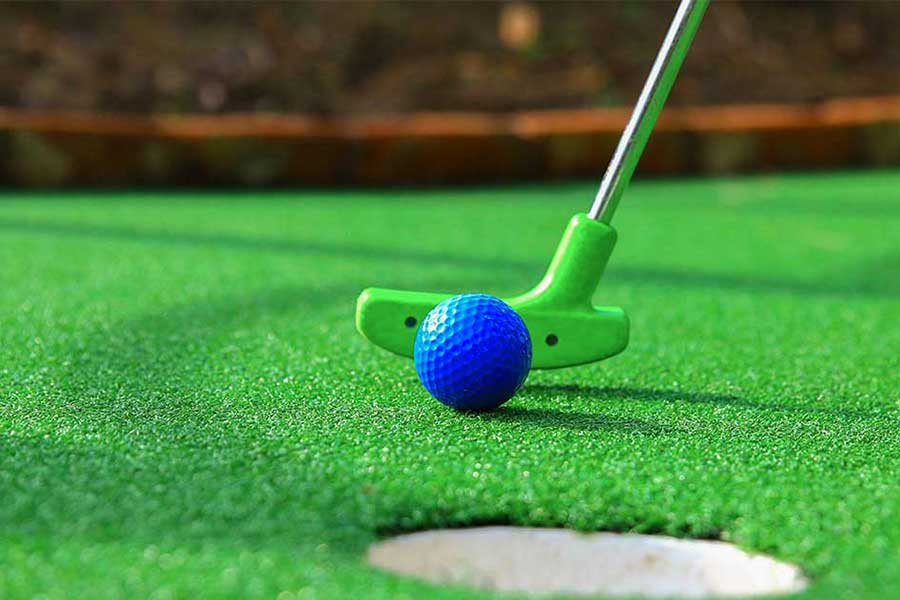 Invest in a mini-golf set for home or just use sticks. Whichever way it is going to be a great holiday activity for kids that boosts concentration, coordination, and motor skills.
44. Make a family time capsule
Write a letter to the future finder, put one of your favorite family pictures, some items, a list of prices of things like food, gas, rent…Put all of them in a box and hide it somewhere. Better to use a stainless steel capsule if you intend to keep it for a long time.
45. Write a secret message in lemon juice
Here is another science experiment to do as a holiday activity for kids. Have your kid to write a message in lemon juice and send it to a friend. Tell your kid's friend to reveal the message by holding it close to a light bulb.
46. Make 5-min ice cream
Add half a cup of cream or whole milk, 1 tbs sugar, and 1 tbs vanilla extract, in a ziplock bag. Make sure you've sealed the bag tightly.
Add 2 cups of ice and 6 tbs sea salt in a separate bigger ziplock bag.
Place the smaller bag in the bigger one and seal tightly.
Shake it for 5 minutes to reach the consistency of ice cream.
Open the bag and rinse the inside bag off sea salt before eating.
47. Bake cookies/pancakes
Making pancakes is way easier to start for beginners. Find an easy-to-follow recipe on Allrecipes.com or delish.com and put it on the list of the school break activities for your kids.
After-School Activities for kids: Classes and Workshops to Go
---
48. Take music lessons
Check out if your area has a music school. Singing, piano/flute lessons, and music composing apps are all good options for kids to start learning music.
49. Take coding courses for kids
We can't emphasize enough on soft skills that children acquire through coding. Enroll your kids in our online coding courses and let them build their own games, animations, and artworks. There are plenty of skillsets that kids develop via this activity, not even talking about being able to acquire a real programming skillset by the age of 10. Useful and fun school holiday activity for your kids.
50. Go to a gardening workshop
One of the school break activities for kids where kids learn many things; from the lifecycle and different parts of a plant and different bugs in the garden to getting to know the design and installation process of a garden.
51. Find a sewing class for kids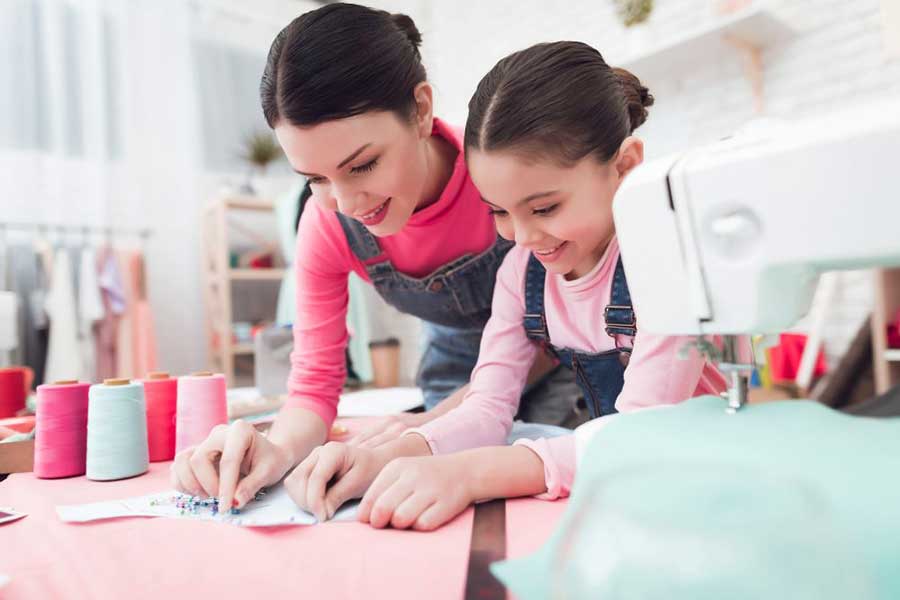 Have your kids learn basic sewing skills like stitches and zigzags. If they learn enough they can turn this school break activity into something more serious like sewing an entire outfit for themselves.
52. Find a pottery workshop for kids
Another after-school activity for kids that boosts motor skills. Besides, you'll have new artwork at home!
53. Learn a foreign language
Learning a foreign language is a mind-boggling activity for kids that sharpens their memory and helps their brain development. Try to change it into a routine after-school activity for your children.
54. Take them to a summer camp
What about spending a fantastic summer camp in Malaysia or Singapore? Or register in an online coding camp for kids.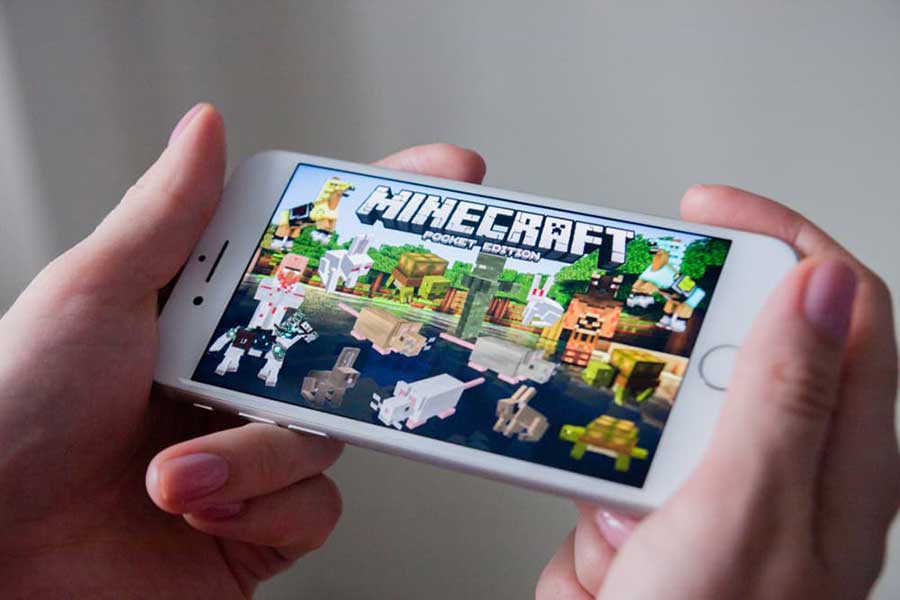 Things to do online with kids during school holidays
---
55. Play Minecraft together
Kids love to create new things in Minecraft. Find the free version that runs on Windows and build your own world. You can take advantage of this situation and enroll your kid in a Minecraft coding course for kids where children learn programming through games.
56. Watch DIY projects and do them
There are lots of DIY projects for kids on Youtube. Figure out what your kid is into and find some to make during holidays.
57. Find free digital books
Children's library.org is a paradise for avid readers where you can find children's books based on genre.
58. Play magic cups online
A traditional game that improves concentration and memory. Have kids playing it online if you don't feel like to involve in shuffling cups.
59. Surf Google Art and Culture
School break activities for kids can be educational too. Google allows you to watch images and videos of artworks from partner cultural organizations. You can also take Art Selfies and find what work of art looks like you!
60. Have a virtual field trip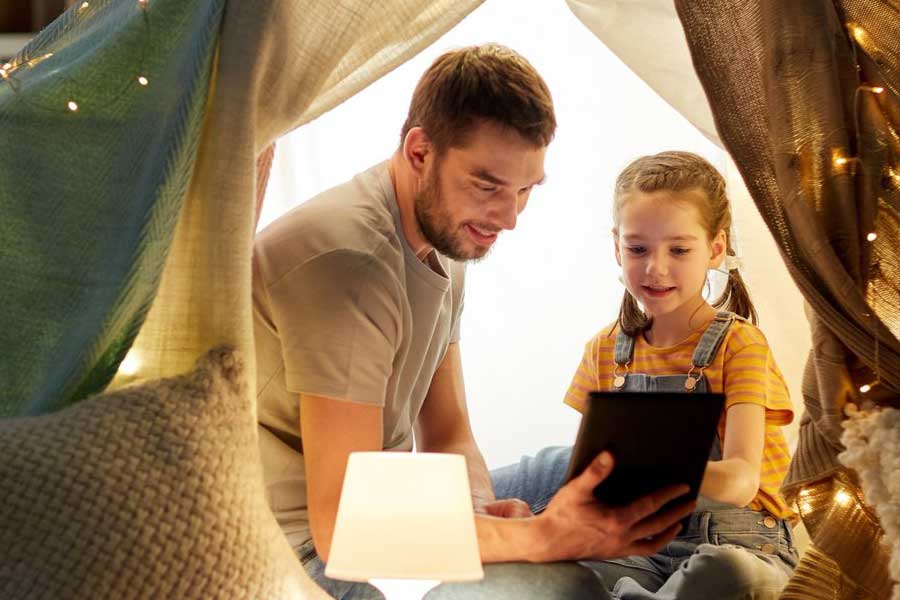 You can find different kinds of virtual field trips online from visiting zoos and aquariums to famous landmarks
61. Watch an opera stream
Have you ever been to an opera? This website allows you to enjoy it free of charge virtually.
62. Learn history with BBC Kids
School break activities can make kids fall in love with history and other countries. Currently, they're moving their content to a new home and the page is not being updated; but it' 'll be accessible soon.
63. Duolingo for kids
The most popular language-learning app is a fun after-school activity for kids to learn English, French, or Spanish.
64. Have a virtual visit to a museum
Spend an entire day at the museum on your couch! Some of the famous museums also offer online activities for the whole family.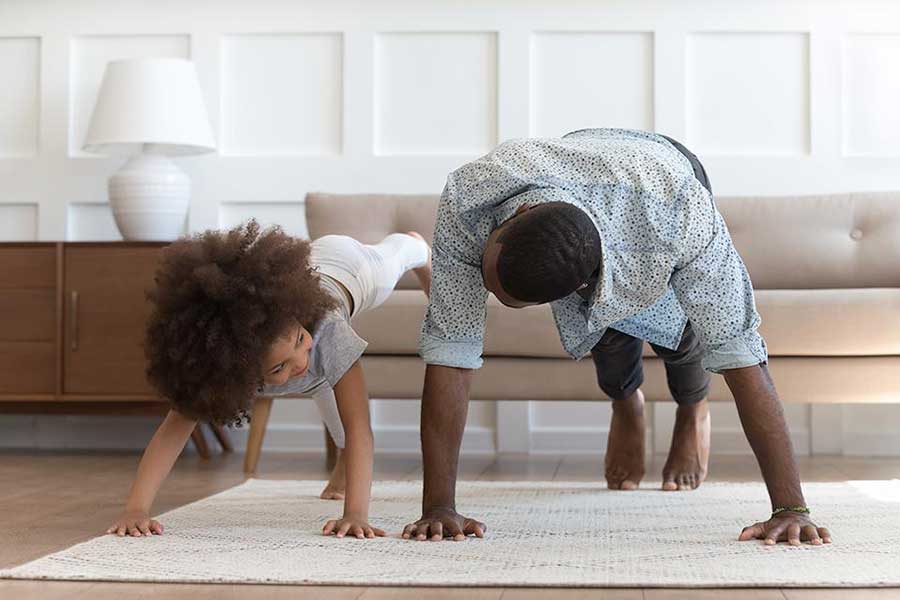 Physical School Break Activities for kids
---
65. Workout together
There are plenty of workout options over YouTube and if you have a nearby park or stadium, we are sure kids will love that. Just remember that they are still kids and go easy on them doing heavy stuff! 🙂
66. Hula hoop
Hula hoop is a great cardiovascular activity for burning calories and strengthening your core muscles. On top of that, it helps children to sharpen their attention.
67. Juggling a soccer ball
Juggling is an awesome holiday activity for kids, especially boys, to grow new neural connections related to memory and focus.
68. Animal walk (hop like a frog…)
Little kids will love this activity! Imitating different animals gets children moving and raises body awareness.
69. Water gunfight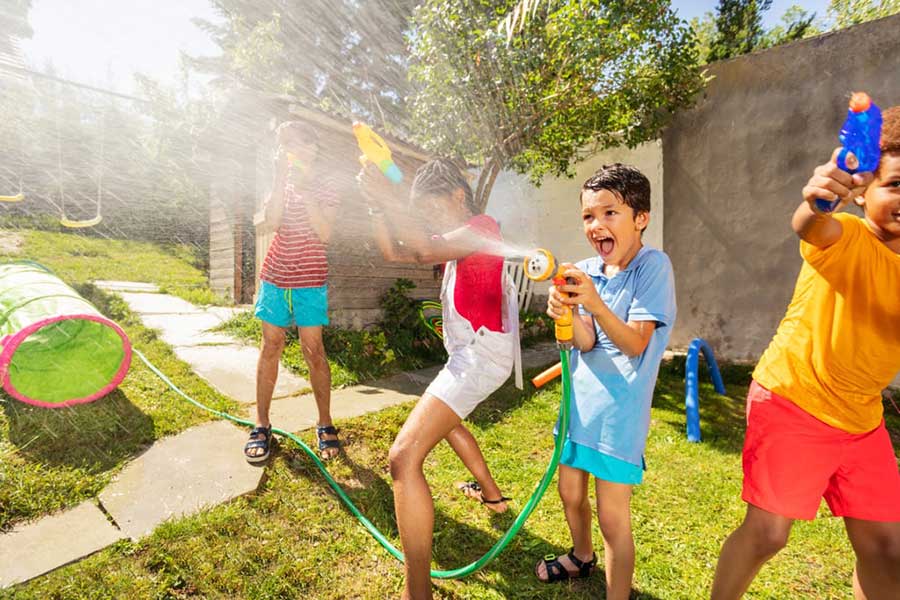 Take your water balloons and water guns out to cool off on a hot summer day. If your kids are playing with other children, make sure to ground some rules and don't leave them unsupervised.
70. Running away from the monster (you or any trusted adult!)
Kids love being chased! A no-budget school break activity to get your kids to use their maximum energy to run away from you.
71. Learn how to do a cartwheel
This isn't easy at all, but we're wired to enjoy challenges like this. Set up a training schedule and try to do cartwheels together.
72. Family dance party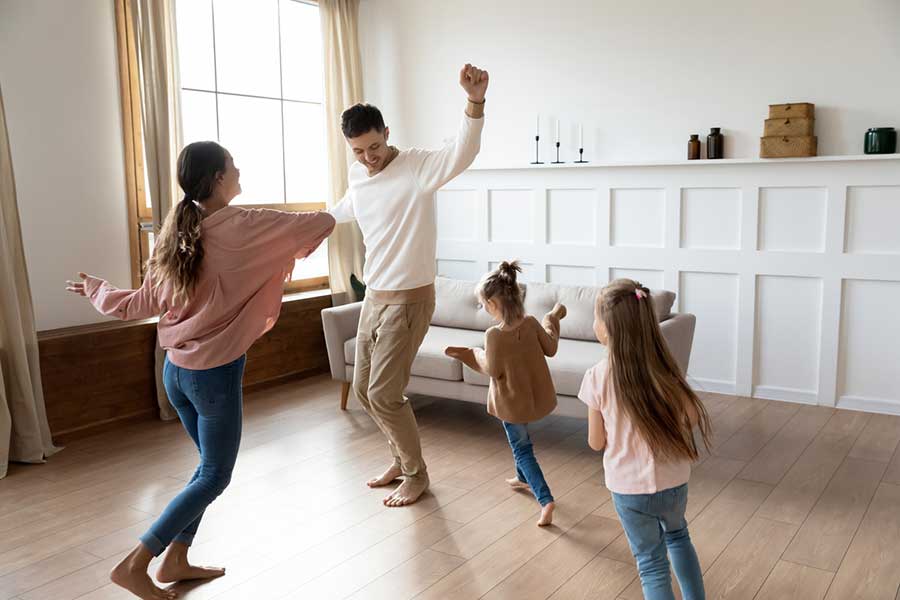 Dancing is not only a great physical holiday activity for kids but is a way to teach children about different cultures, customs, and societies.
73. Do yoga poses
Did you know that yoga improves brainpower? Besides, it's a practical way to reduce anxiety and stress.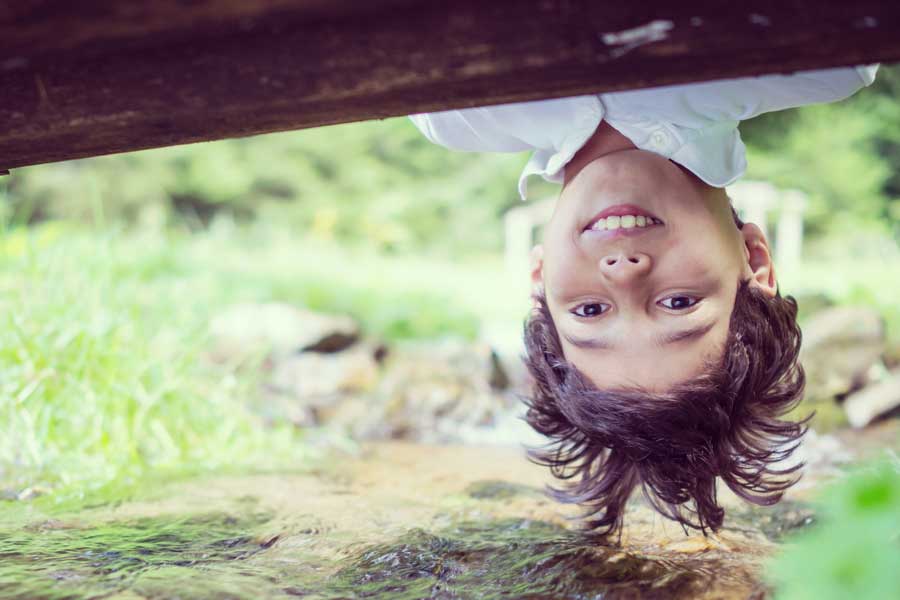 Adventures in nature on school break holidays
---
74. Play Scavenger hunt
Give your kid a list to find when you are out on a picnic: a red flower, a black pebble, a leaf…
75. Give your kid a photography project
One of the best school break activities for a road trip. You can choose a theme together and have your kid to take photos according to. For example, she can take pictures of different trees she sees on the road.
76. Ask them to tell a story with the photos taken
If s/he decides to photograph everything s/he likes, ask him/her to tell a story with them or write about the things s/he's done in a notebook, and attach the photos. Something like a mini-blog in a notebook!
77. Build a sandcastle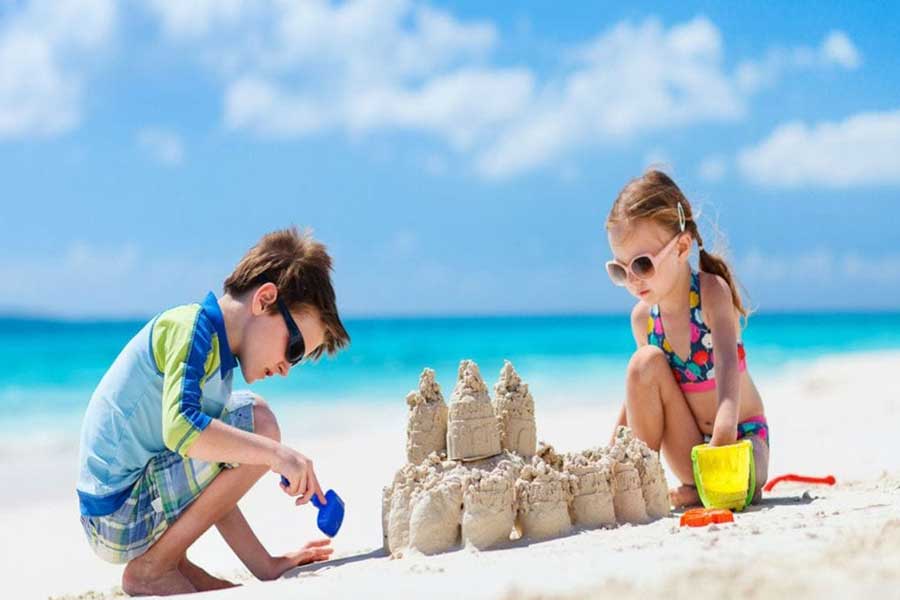 Easy choice for those who leave not far from the beach. Sometimes this great bonding holiday activity for adults and kids gets forgotten. However, you don't need to wait until you go to a beach to make a sandcastle. Make it together in your back yard.
78. Visit a Local beach
Make it fun by launching a shell collecting competition. Then return home and decorate your bathroom together.
79. Walk barefoot on the grass
Did you know that walking barefoot on the grass has a soothing effect on inflammation and lowers stress? A must-do holiday activity for kids who worked so hard at school. Sadly, many of the modern city kids don't even know how the morning dew feels on the feet. Take them out to the countryside and watch the sunrise together!
80. Make a pile of leaves
Simple and fun autumn holiday activity for kids. Especially when you launch a competition whose pile is going to be bigger. Your lawn will be cleaned in no time. 🙂 Don't forget to take family photos with the piles. Or just let kids jump on them and enjoy! It's a holiday, right?
81. Climb a hill/mountain
Hillwalking or mountain climbing is an effective way to burn off that endless energy in children. Start off with shorter hill walks as a weekend or a school break activity and go for something longer later.
82. Go Fishing to a nearby river
Your kids enjoyed the toy fishing set they made? Take them on a real fishing trip, but first make sure you've gained some experience and knowledge about "rod", "lure", "bait", and different kinds of fish beforehand. It's a great way to teach patience to children but don't expect doing this with kids below 9.
83. Go for a family bike ride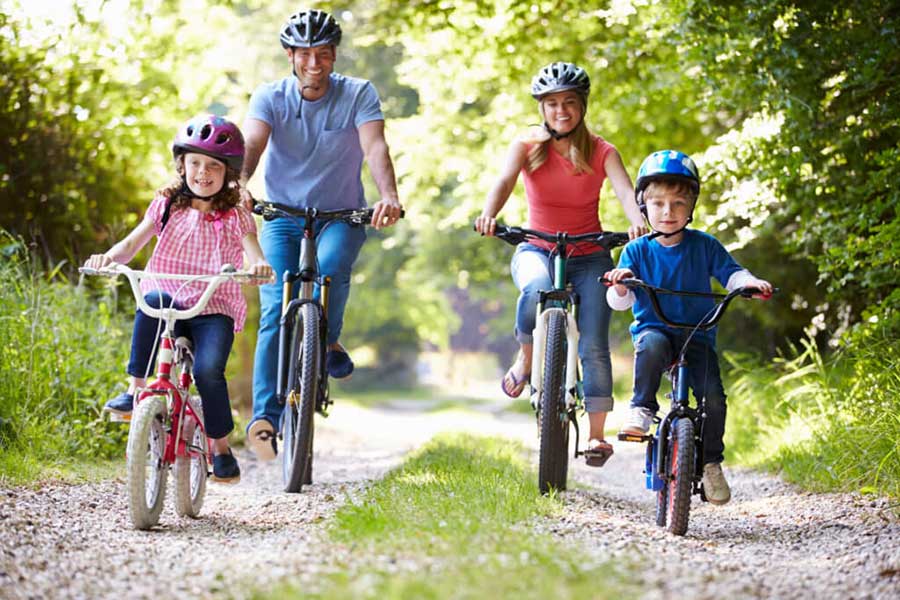 Cycling is a fun way to explore the surroundings while spending quality family time. Start off with a 3-mile (or less) ride and build the distance from there.
84. Play badminton
Badminton is a simple classic game that improves hand-eye coordination. Consider playing it as one of the holiday activities for kids.
85. Watch the sunset
Watch the sunset together wherever special you go together. A cheap way to reduce stress and improve long-lasting satisfaction of life.
86. Have a sunrise breakfast
This school break activity for kids is a special one because not every child can wake up that early. Take some sandwiches outside and enjoy your breakfast while watching the sunrise.
87. Camp outdoors
Spending time in nature is pleasing for kids and teaches a thing or two about survival skills.
88. Build a den in the forest
Fall is the best season to make a den since there are lots of leaves and branches on the floor but you can do it any time of the year. Find long sticks, lean them on a big tree, and then scatter leaves under.
89. Skim stones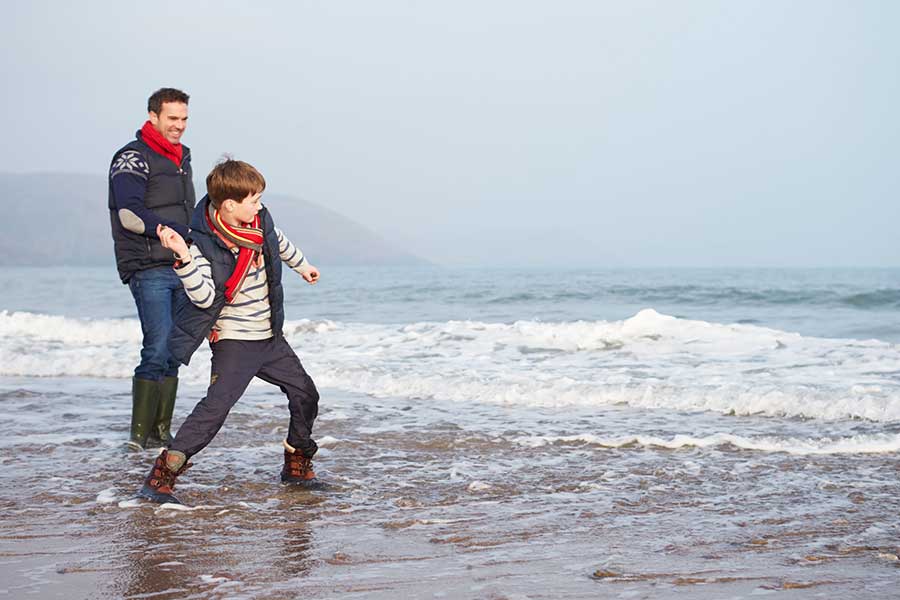 Find some flat stones and throw them across the surface of water. Who makes it first to a 100 jumps, wins an ice cream. Go…
90. Fly kites
Flying kites is a holiday activity for kids that brings joy and peace. Start with a single line kite and let kids go for a dual string one when they're experienced enough.
91. Make a bow and arrow out of sticks
Make a stick bow and arrow together and shoot empty bottles. You know how to do it, right?
92. Make a flower crown
Take a metal wire or string and wrap it around your kid's head to take measure. Have her wrap whatever flower she likes around it.
93. Make a necklace out of seashells
Use a small hand drill to make a hole in each seashell without breaking it. Loop a chain through them and let your kid try it on.
94. Go paddling
Get on a protected body of water (like a lake or a closed bay) with proper equipment such as a life jacket and proper clothing.
95. Go stargazing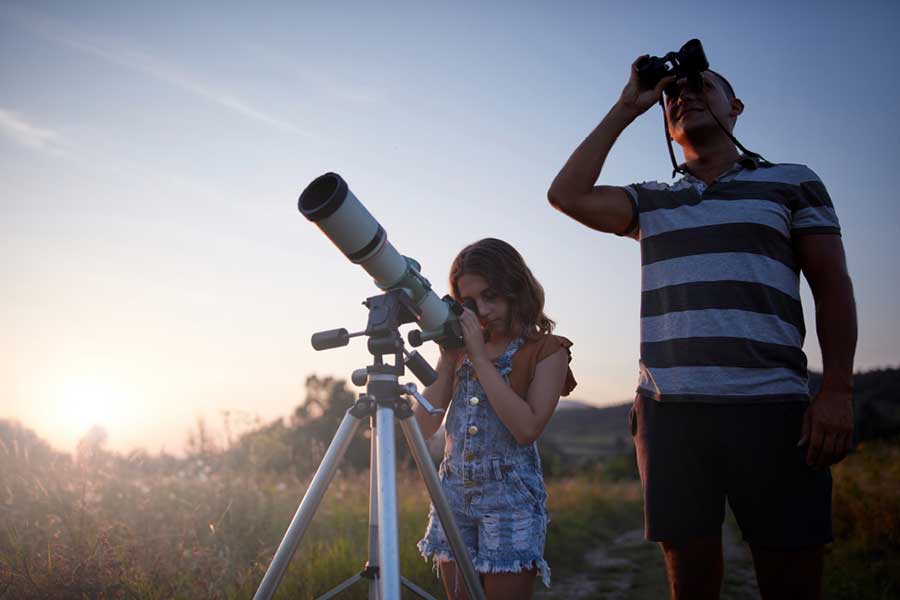 The best time is when there's no moonlight and few clouds. Do this after-school activity to introduce astronomy to kids. Some Android apps like Star Walk show the exact position of celestial bodies and their information.
96. Look for insects
Have your kid find different insects and ask him to count their legs, only to find out that all of them have 6! This is a great way to introduce biology to small children.
97. Make a bug hotel
The presence of some bugs is essential to your garden. Use recycling materials such as cans and straws and fill them with wood pieces, sticks, and moss. Your bug hotel is ready.
98. Use a map or google map to find your way
Teach map reading to your kid even though GPS devices are everywhere. It's a vital outdoor skill that children need to learn.
99. Cook on charcoal
Take the barbecue outside. For having a new experience, use skewers to cook meat and vegetables on charcoal.
100. Throw snowballs or have a snow fight
If it's winter, that is the obvious thing to do. However, don't forget to take kids straight indoors if they sweat – it's a sure way to get sick when sweating while playing in winter.
101. Build a snowman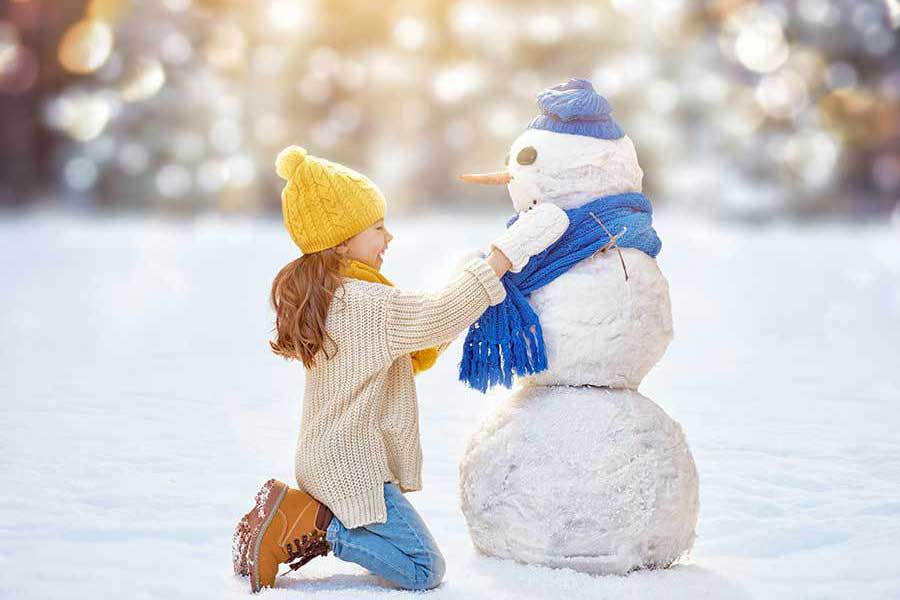 A fun traditional family activity for kids during holidays. Try to make a bigger one. It gets really challenging as the showman gets bigger. 🙂
102. Build a snow castle out of the snow bricks
Make large snowballs like what you do to build a snowman, and then cut them into square forms to have snow bricks. Now you can build a castle together.
103. Hold a paper boat contest
Have kids make their own origami paper boat and hold a paper boat contest when you're near a stream.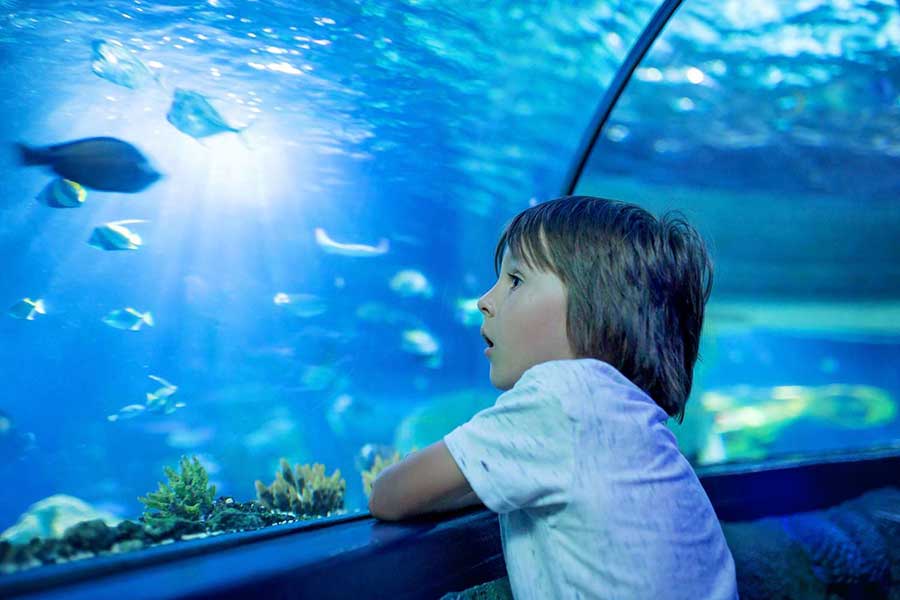 Places to Visit on School Holidays
---
104. Visit a local park
Boost children's physical and mental health by visiting a local park regularly.
105. Visit an aquarium
Aquariums allow kids to know more about life underwater. Try to include one in your list of after-school activities for kids.
106. Go to a zoo
Taking care of the environment is only possible if children get to know their surroundings. Zoos offer this opportunity.
107. Visit a petting zoo
A petting zoo might be more exciting because kids get to feed and touch animals. Almost every city has one nowadays. Check out the internet in your area and you might discover one small one near you. Have a great holiday activity with your child!
108. Have breakfast with animals
Some zoos allow you to have breakfast with certain animals at fixed hours. Check the website of your nearest zoo for activities a day prior to your visit.
109. Visit a garden
Botanical gardens are beautiful and give kids a chance to learn more about the plants and the importance of the preservation of our resources.
110. Go to an animal shelter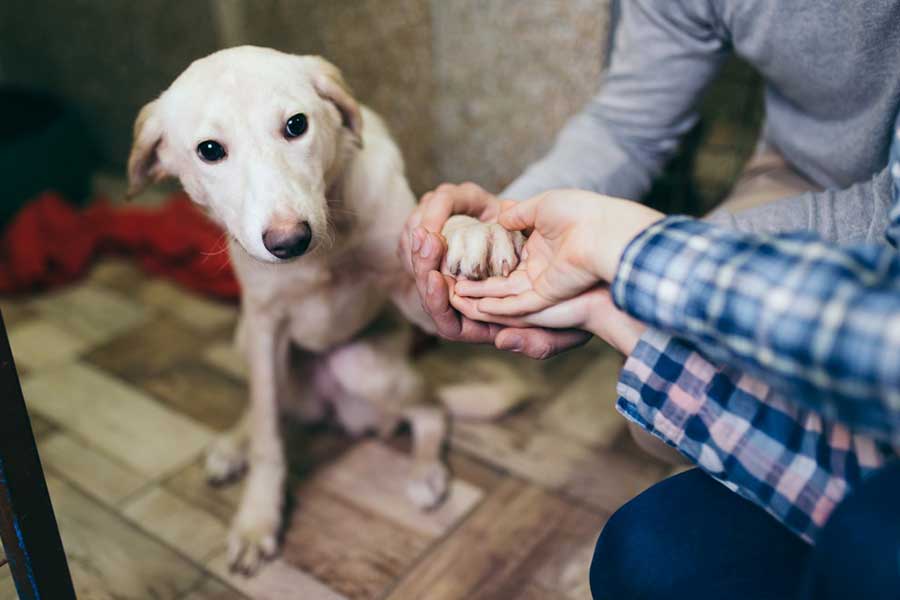 Visiting an animal shelter at least once in children's lives is a way to make them responsible for animals. However, be careful as you might come home with one of them as they are really cute. So, if you don't intend it, make a pact with your kid before the trip to avoid tears on the way back.
111. Visit a car show or a car museum
Little boys love to spend time around cars. Check your area it might have one car museum that you didn't know about.
112. Have a day at the museum
Memorable learning in a fun way is what museums offer for kids' after-school activities.
113. Visit a hedge maze
The experience of navigating through a maze and getting lost in the middle is what makes them unique.
114. Go to a trampoline park
Experience a rush of adrenaline together while burning energy easily. Muscle control and body awareness are two essential skills that kids get from jumping on a trampoline. Be careful though, this holiday activity for kids is probably one of the most dangerous.
115. Find a theme park near you
Visiting a theme park is a pure joyful holiday activity for kids where they can have fun and learn a thing or two.
116. Go to an indoor swimming pool
The biggest perk of an indoor swimming pool is that you don't need to worry about the weather temperature. Kids love spending time in the water. Besides, swimming is good for their flexibility as well as their heart and lung health.
117. Join a library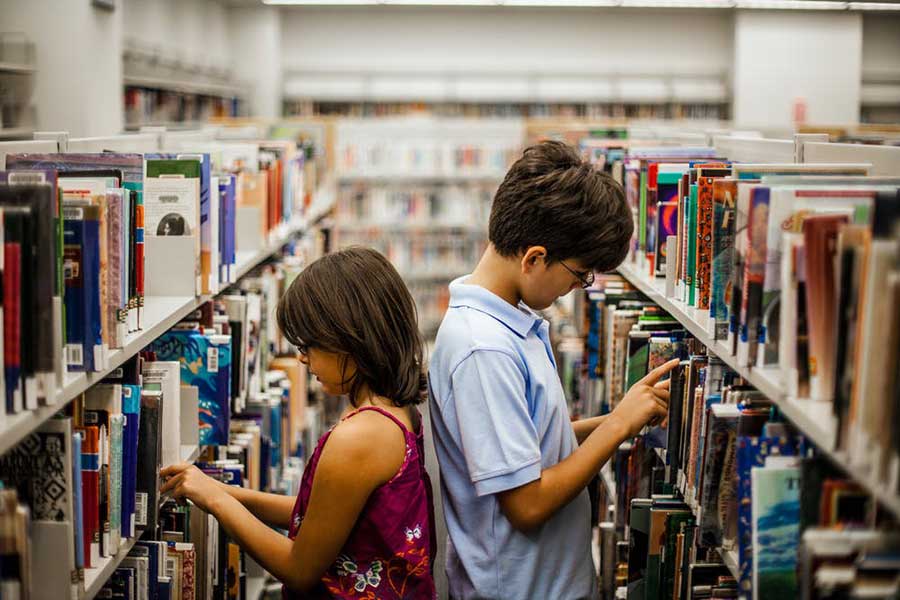 Joining a library motivates a sense of responsibility in children and also is a cheaper way to enjoy books.
118. Go for a cruise through the city
It's nice if your city has canals and rivers. If not, you might find it nice to just wander around your neighborhood with your car to get to know the streets and shops better. Who knows, maybe you will discover a new favorite family restaurant or an ice cream bar. 🙂
119. Visit a mall
Kids get consumer knowledge and learn navigation by visiting a mall. Try to give them a purpose of finding something before your trip. This way they will participate in your regular errands or shopping rounds with purpose.
120. Visit a farm
Visiting a farm increases kids' appreciation for nature and is a good way to relax on a holiday after a hard school year.
What other holiday and after-school activities for kids can you think of? Share it with us in the comment box.
Editor: Michael Mitryakov | Writer: Negin P
Did you Like this article? Hit the button :)